○ I've had the great pleasure of working with some great clients during my career. From podcasts to wedding invitations; from comic strips to memorial art.
○ Below is just a sample of my commissioned artwork.
○ If you'd like to work with me please visit my contact page
Collaboration w/ Piaggio Fast Forward
For May the Fourth (aka Star Wars Day) the social media team over at Piaggio Fast Forward asked me to create an illustration that expresses the similarities between their awesome gita robot and everyone's friendly neighborhood astromech.

This was a really cool project and marked the first time I worked with a large company.
Post Apocalyptic Colouring Book
Fellow artist Striffle asked me to join his coloring book collaboration. The coloring book features the art of twelve artists around the world (ajarofbees, Bex Bloomfield, Christian Sanhueza, Fausto Gallego, LIMITBREAK, Lumberjack Nick, Mike Hartigan, tom O'Halloren, Andrew Saltmarsh, Mal Jones, Scott Triffle and Carlos Patino), and features 20 pages of post apocalyptic coloring and activity fun.
The coloring book is digital and can purchased here. Print at home, or color on your device/computer. There is also a Spanish language version available here.
THE FIFTH TROOPER - Northeast Open '19
Using some of the art that I created for Adepticon, plus some addition art, Jay Shelanskey of The Fifth Trooper created these amazing Star Wars Legion alt art cards to be given away at the Northeast Open tournament.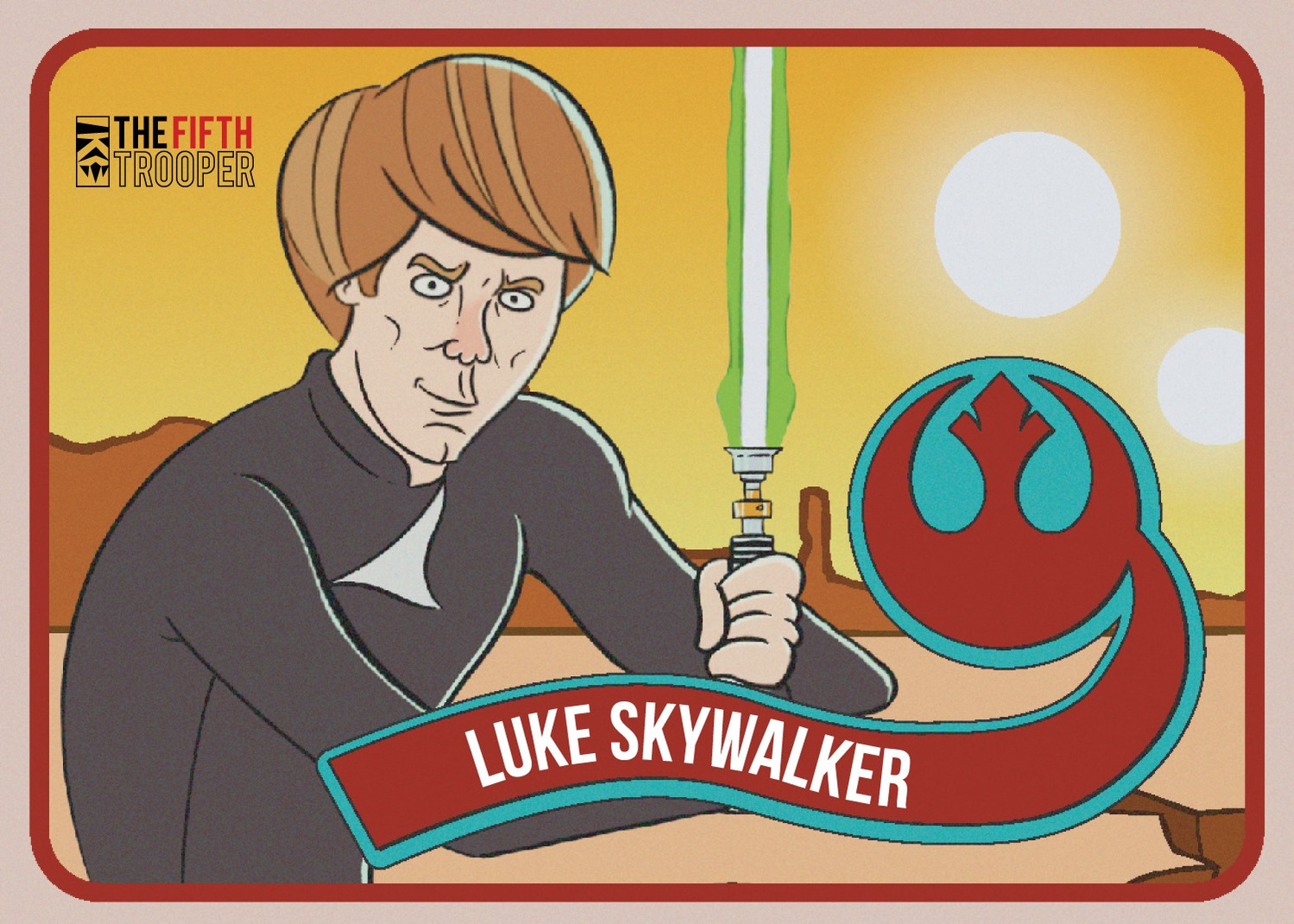 THE FIFTH TROOPER - ADEPTICON '19
I had the pleasure of doing some art for The Fifth Trooper who did an incredible job streaming AdeptiCon and turning my drawings into awesome animations. To view the animations please visit their Youtube channel.
IMPACT X
Recently I had the pleasure of doing art for some alt art cards for the Star Wars Legion blog Impact X. I did the cartoony side! I love how these cards are turning out!
THE SCREENING ROOM PODCAST
I had the pleasure of doing art for The Screening Room podcast episode covers.
Donni's Doodles (Jack Marshall Can't Do This, The Moonstone)
In the fall of 2017 I had the pleasure of being part of Screen14 Pictures' webseries, Jack Marshall Can't Do This as well as their followup series The Moonstone

The show is a transmedia project as it spills out from the show into social media. Donni, who is one of the characters, posts comics satirizing the events of the episodes on her Instagram – @donnionthego. I was tasked with ghost drawing these comics for her. Each comic was written by Victoria Hansen.

The rest can be viewed here, but are best viewed by visiting Donni's Facebookor Instagram.